The Club
Welcome to the Hilversumsche Golf Club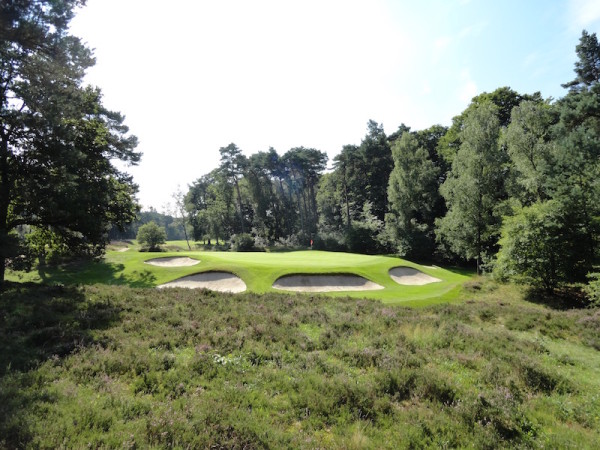 The Hilversumsche Golf Club is located on the Soestdijkerstraatweg 172 in Hilversum, where a road lined with majestic beech trees welcomes you to the beautiful, 100 year old forest course.
In recent years, the course, located in the Kievitsdal, has been renovated by architect Kyle Philips, with the original landscape and aspects of the former architect Harry S. Colt being retained wherever possible.
In 2010, all renovations were completed for the Hilversumsche Golf Club to host the KLM Dutch Open for the 25th time. The KLM Open, a four day grand spectacle of championship golf, is made possible with the help of many volunteers both within and outside the club.
The Hilversumsche Golf Club has about 1150 close knit and active members who take part in various, well-attended club competitions.
Your golf game will be put to the test by playing a round at the Hilversumsche Golf Club, where undulating narrow fairways, fast greens and beautiful heath lands challenge the skills of every golfer.
After leaving the 18th green, you are invited to visit our clubhouse, where stories are exchanged and well prepared dishes, snacks and beverages are consumed. Overall, a nice homecoming on the 19th hole of the Hilversumsche Golf Club.
On behalf of the Board, I hope you enjoy your visit to our course.
PLAY WELL AND ENJOY THE CHALLENGE!
Pieter Croockewit
Hilversumsche Golf Club